Psych!  I totally had you thinking I not only finished the dress but reviewed it, didn't I?  Also, remember when people used to say "psych!" all the time?  Yeah, let's not bring it back.
Anyways, I titled this post The Mustard Dress because an email from Anthropologie lured me to their site where I saw this dress: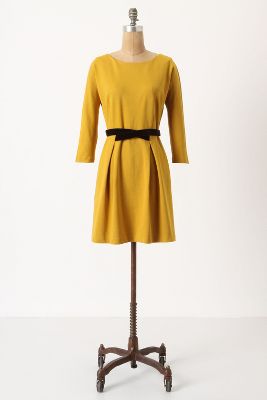 I feel validated now in making my mustard dress…which you'll see if I ever really do finish and review it.